Top Motor Replacement
We know Convertible Tops and we guarantee our work to be the best in Texas
As convertible tops are used for many years the top motors brushes slowly wear out leaving the top inoperable.
From our experience with privies customers. This is something that starts out as an intermittent problem over
several months and becomes more regular over many top cycles. When the brushes get to this point we usually recommend replacing the motor.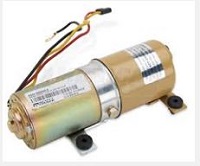 SEE OUR WORK
Seeing is believing. From classic to exotic or family van to economy model, check us out on our
photo gallery.
Have a question or comment.
We value your input. From a question to a quote, let us know how we can help you have a Motorcars Made Mint ride of your life through contact us.