Hardtop Convertible Repairs
We know Convertible Tops and we guarantee our work to be the best in Texas
As car manufactures begin to progress to newer more advanced top designs we find ourselves having to advance along with them.
We have already seen top failures due to broken parts, and leaking top cylinders usually requiring expensive repairs.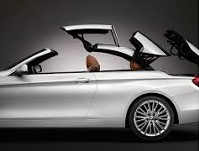 SEE OUR WORK
Seeing is believing. From classic to exotic or family van to economy model, check us out on our
photo gallery.
Have a question or comment.
We value your input. From a question to a quote, let us know how we can help you have a Motorcars Made Mint ride of your life through contact us.