Convertible Tops
We know Convertible Tops and we guarantee our work to be the best in Texas
A convertible top on a car is a high wear item, allot like the tires or brakes on your car.
The top material, stitching, and windows are usually always exposed to extreme environments (heat, cold, rain).
We usually start to see noticeable wear at five years and by ten years the top in most cases will need to be replaced.
We can usually replace most complete convertible tops in two to three days.
We have been replacing convertible tops for 20+ years and take great pride in the work that we provide.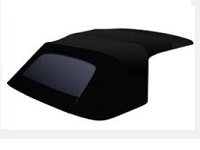 SEE OUR WORK
Seeing is believing. From classic to exotic to new vehicles, check us out on our
photo gallery.
Have a question or comment.
We value your input. From a question to a quote, let us know how we can help you have a Motorcars Made Mint ride of your life through contact us.